Dubai Ruler and UAE Prime Minister His Highness Sheikh Mohammed bin Rashid Al Maktoum announced the launch of the 'we the UAE 2031' vision under the leadership of UAE President Sheikh Mohamed bin Zayed Al Nahyan. 'we the UAE 2031' outlines the government's goals for the next decade.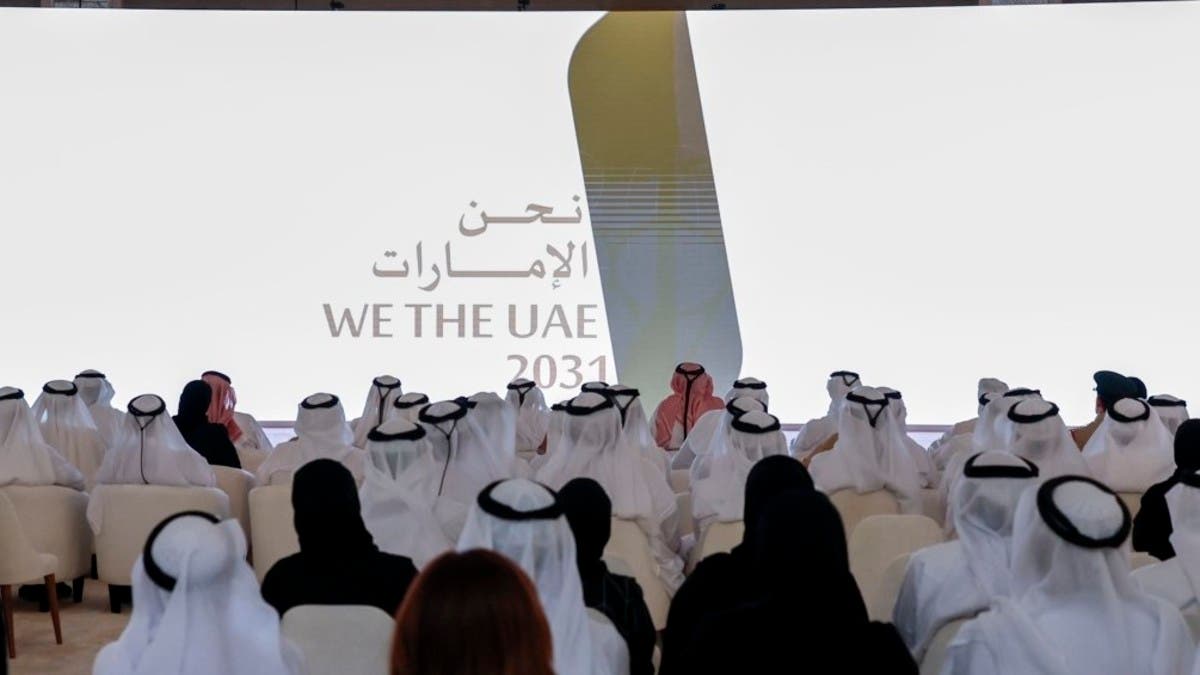 The Plan
The national plan and road map covering the next 10 years, highlights the four pillars, economy, society, ecosystem, and diplomacy of the nation, and was announced during the UAE Annual Government meetings in Abu Dhabi.
Forward Society will focus on creating stronger ties among families as well as training talent in the education sector. The health sector will continue to be developed, by updating its services and providing the best healthcare to the community. Additionally, the plan aims to have the UAE among the top 10 countries in the Human Development Index and its cities in the world's 10 Best Cities.
The Forward Economy will focus on creating and developing policies and plans that contribute to achieving high economic growth in all sectors, enhancing the country's efforts in creating a green economy, and attracting global talent.
The goal of the "We The UAE 2031" vision is to double the GDP of the nation from AED1.49 trillion to AED3 trillion. Additionally, the UAE stated that it wanted to quadruple the number of visitors to 40 million over the following ten years, contributing AED 450 billion to the GDP.AED100 billion in tourist investment is also expected according to the National Tourism Strategy, which was unveiled last month.
The "We The UAE 2031" vision also intends to increase industrial output to AED 300 billion, which will include an AED 70 billion sophisticated industry sector. Additionally, the UAE wants to rank among the top 10 nations in the world by exporting non-oil goods worth AED 800 billion over the next ten years. Through forward diplomacy, the plan will see the UAE strengthening foreign relations with countries around the world, enhancing its international presence, cooperation and friendship, as well as encouraging positive dialogue worldwide.
Government performance as well as infrastructure and development will be enhanced as part of the Forward Ecosystem, offering flexible business models for results and effectiveness.
The Forward Diplomacy plan aims to raise the UAE's presence in the international arena and strengthen cooperative endeavors with allied nations through "peace and joint cooperation at the regional and global levels.
Sheikh Mohammed bin Rashid Al Maktoum, Vice President and Prime Minister of the UAE and Ruler of Dubai, witnessing the launch of the plan stated:
"Today we have launched the "We The UAE 2031', during the UAE Government annual meetings. It represents our government's vision for the next decade as we start a national path toward new achievements under the leadership of my brother Mohamed bin Zayed. The UAE will maintain its position as an economic destination. Economic prosperity, social well-being, and development of human capital will be the main pillars of the next 50."