Dubai Design District, abbreviated as d3, is Dubai's first and largest design district, housing the world's largest global, regional, and local art, design, and fashion brands. There are lot of exciting events as part of the d3 Winter Season starting from mid-December 2022 to end of January 2023. Here are a few attractions that felt striking to me:
Sky Castle by Eness
The Sky Castle is an interactive sound and light installation consisting of a cluster of inflatable arches that span across the public space in a colourful symphony.
The installation is presented in collaboration with DFRE's Dubai Lights activation, part of the Dubai Shopping Festival. Dubai is known as a talent incubator and a catalyst for the creative economy, and Dubai Lights' success and growth demonstrate their commitment to profiling and supporting a cultural and creative ecosystem.
Sky Castle is making its premiere in the Middle East. The installation's collection of inflatable arches spans across the centre of d3 in a vibrant symphony. The expansive, interactive, and vibrant installation will serve
as the focal point of d3's Winter Season.
As visitors move through the arches, their movement powers and progresses the melodic xylophone soundscape stimulating colour changes in each arch. Light, colour and music have been orchestrated to evoke the joy and hope that sunshine bring after every storm. As more people join the journey, the contemporary score crescendos in intensity creating a lush, orchestral piece that is different every night as it responds to crowd flow and fluctuations.
ENESS is a multidisciplinary art and technology brand distinguished by a team of creatives that includes artists, musicians, software engineers, industrial designers, and a writer. They are well-known for their highly intuitive methods of research, development, and creative collaboration.
Event Date : 15 December 2022 – 29 January 2023
Venue : d3, between building 9 and 10
Cultural Skate Park: The Block Take-over
SVD & Adidas partnered to take over the skate park at the Block, adding an artistic spin in collaboration with a regionally renowned artist Ali Cha'aban.
This is an initiative to create cultural Majlis throughout D3, welcoming the community to enjoy skate events with international pro skaters.
In the months leading up to the opening of their new flagship shop in d3 in early 2023, contemporary fashion space SVD will debut a number of exhibits. Along with the Block's skate park, a basketball court, will also be a part of the unexpected installations.
Event Date : 15 December 2022 – 29 January 2023
Timing: 10am to 10pm
Venue : d3, The Block
SVD Outdoor Majlis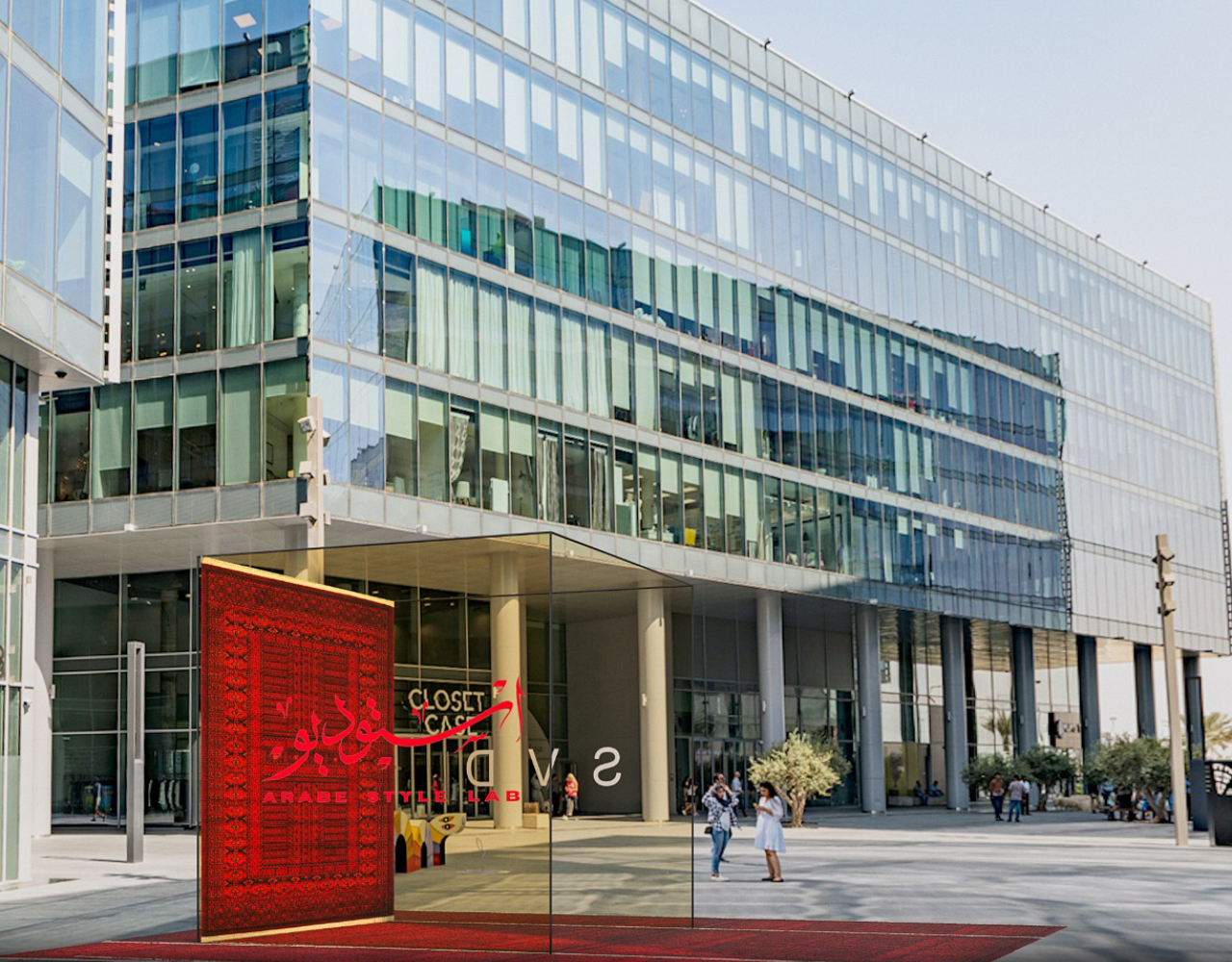 In the heart of d3 where the capital of SVD is located, an Arab "Majlis" style lab is located in a Staple Yellow Box.
SVD's vision is communicated through a variety of content, community, and conversations, in collaboration with regional artist Ali Cha'aban. This is a safe place to explore and interact.
Event Date : 15 December 2022 – 29 January 2023
Timing: 10am to 10pm
Venue : d3, the Core Block
Apart from these, several exhibitions, workshops, and international, regional, and local entertainment and industry events will be held at d3.