Brands have turned to virtual idols and hosted virtual runway shows for marketing campaigns to meet the demand of young consumers who are always looking for the wow factor and crave new and unique experiences.
Tommy Hilfiger is doing the same. Earlier this year, the premium lifestyle brand took a step towards interoperability with a multi-metaverse hub. Tommy Hilfiger took a huge leap into Web3 when it cast Noah, Alibaba Group's hyper-realistic computer-generated influencer, to launch their biggest menswear collection of 2022. Noah emerged as the only metahuman influencer ever to appear in a live stream with real people. He chatted, danced, and even flirted with 1000s of excited Tommy fans.
Rocker Hu, manager of digital marketing at Alimama, Alibaba's digital marketing arm, said they want virtual idols to help brands with the digital upgrade and reach out to younger consumers. About Noah, Hu revealed that it was the first time a metahuman influencer appeared in a live stream with real people. "We rehearsed it at least four times because it's technically very challenging. Developing a live stream with a virtual influencer requires scads of computing power for rendering, and it is very hard to capture the vivid facial experiences and bodily movements of virtual idols." But it was a boon for Tommy Hilfiger. Noah helped the brand see 288 percent increase in year-over-year sales; caught 600,000 live viewers, gain five million impressions in three hours, and top No. 1 on list of menswear brands.
Virtual Idols Have The Power of Engagement
Reggie Ba-Pa, co-founder of entertainment agency Club Media, believes we're stepping into the age of a hyper-connected metaverse and virtual humans unlock a completely new dimension of possibilities. He said these avatars will be the vehicle that transports us through these realms. Virtual idols are paving the way for mixed reality initiatives, increasingly appealing to younger, digitally native consumers.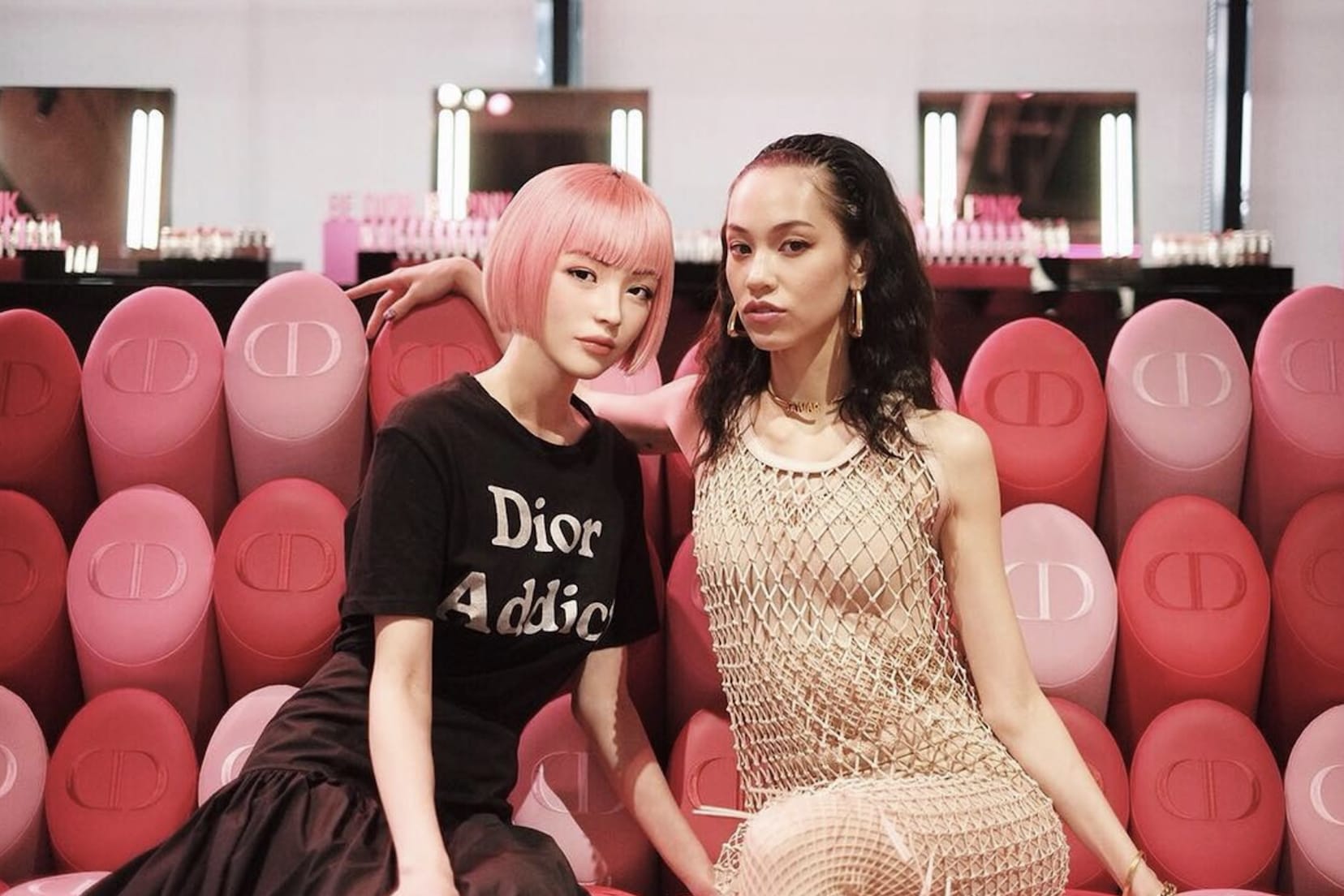 Experts say virtual idols have three times the engagement rate of human influencers. Mark Tanner, founder of China Skinny – Shanghai-based research agency, said you might have a bunch of virtual idols, a sporty one, a serious one, a fashionable one, and an artsy one to try an appeal to different target audiences. Mei Chen, Alibaba Group's head of fashion and luxury for the UK, Spain and Northern Europe, explained that working with virtual influencers enables brands to connect with audiences in a new and interesting way, and creates greater opportunities for interaction with fans.
Virtual idols help diverse brands' influencer portfolios.
Building Our Own Realities
Sara Giusto, a producer at Aww Inc, believes there's importance in virtual humans. She said it all goes back to the way we consume media and build our own realities from it. Moreover, digital idols are easier for brands to manage. Many see it as a safer alternative to the traditional ambassador route as they eliminate a large percentage of risks like human error and scandals.
Also Read: Chinese E-Commerce App Temu Entered the European Market
Research states that virtual influencers give companies complete control, from how they want their ambassadors to be perceived to the aesthetic they want to be associated with their brand image. Charles Hambro, the founder and CEO of metaverse data company Geeiq, said virtual influencers are highly scalable. "They are available to work 24/7, they don't come with costly price tags like real influencers, and they can reach a wide audience." Hambro believes the personification of brands through digital ambassadors is due to China's young generation prioritizing online goods over physical ones. "From a consumer perspective, the growth of virtual influencers is an indication of shifting consumer behaviors. Gen Z is placing ever more value on the virtual world. It goes further than just the purchase of digital goods and is moving into the realm of virtual idols."
Virtual influencers are steadily pushing away traditional influencers, giving a peek at what lies in the not-so-far future.