The iconic Disney brand has turned 100, and it all started with a mouse called Mickey who debuted in the 1928 short "Steamboat Willie". In October 1923, Walt Disney, a filmmaker in LA, signed a distribution deal for a series of live-action/animated shorts about a girl in a cartoon world based on "Alice in Wonderland".
Robert Iger, CEO of Disney, highlighted that a century ago, Walt Disney and his brother Roy officially founded the Disney Brothers Cartoon Studio. They changed entertainment forever. "To all who have imagined with us, laughed with us, and dreamed with us throughout the generations since…Thank you."
Disney 'Once Upon a Studio'
To mark its century, the brand has come up with "Once Upon a Studio", a short film that celebrates all things, Disney. It unites the company's favorite characters for a group portrait. Around 543 Disney characters, including your favorite princesses, princes, villains, sidekicks and sorcerers, etc, from 86 feature-length and short films appear in the short film. The characters were redrawn by hand, with CG to celebrate 10 decades of talent.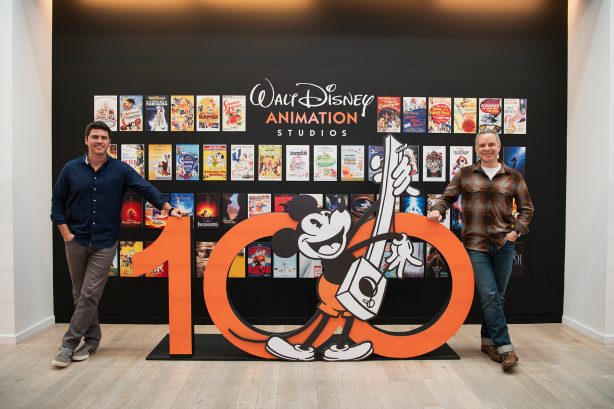 Dan Abraham and Trent Correy, the creators of the short, revealed "Once Upon a Studio" was crafted during the pandemic. It's rooted in love and came together to celebrate all things mouse. Abraham said they brought it upon themselves. "We came up with this idea we were all working from home because of the pandemic. Trent and I had worked together on a short called 'Once Upon a Snowman' and had a great time doing it. No one was asking for a short celebrating the 100th year of Disney animation, so we came up with this idea."
Correy said their idea was very sincere. "We wanted to see if we could make it, not worrying if it would ever get made. Not having been commissioned to this made the process a lot more stress-free and fun."
Now Disney's "Once Upon a Studio" evokes childhood memories and leaves the audience with smiles, reflecting the magic Disney is renowned for.
Also Read: Disney Marks 100 Years, Embarks on Global Campaign With Renowned Visionaries