Hard Rock International and soccer sensation Leo Messi have taken their partnership to the next level with the first-ever Messi menu for kids – "The Hard Rock Messi Kids Menu". It features the Messi X Burger; the Messi Golden Chicken Sandwich; and other kid-friendly options. There's also a complimentary mini golden soccer ball toy, a collectible poster, an activity sheet, and stickers with every meal.
Leo Messi, the global brand ambassador for Hard Rock International, said he has always had a special connection with kids. "Now with my partners at Hard Rock, we will kick off the new kids menu, offering families a variety of tasty meals and a fun dining experience."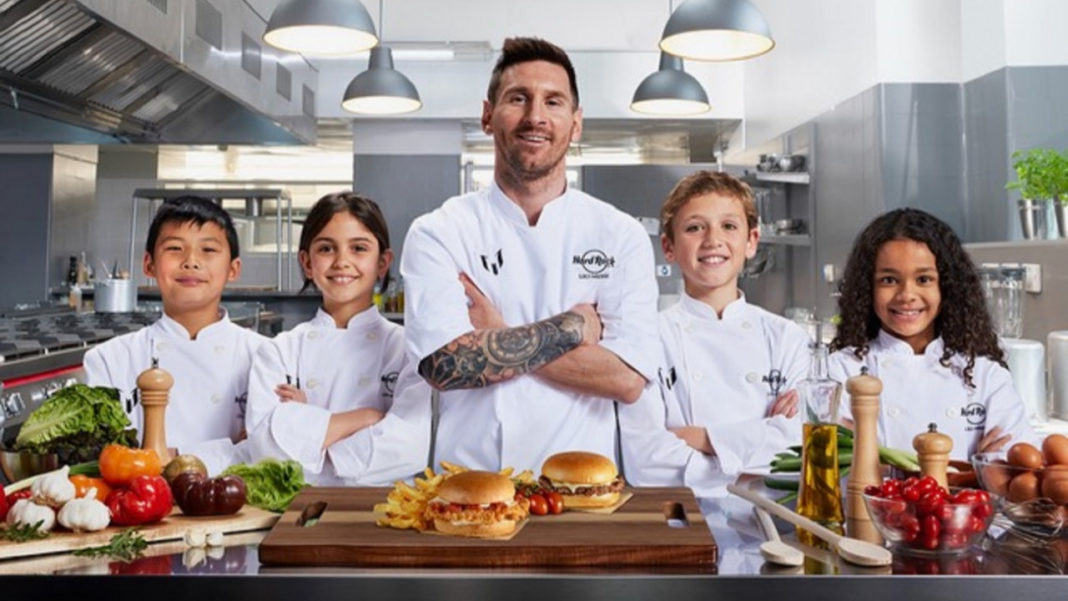 Jim Allen, Chairman of Hard Rock International, expressed excitement to partner with Leo Messi on this special addition to the Hard Rock menu. "We know how much children and their parents alike look up to Leo and we're proud to offer something wholesome for the whole family to enjoy while visiting our locations around the world."
Hard Rock enthusiasts and Leo Messi fans can also take advantage of the new collection of Hard Rock X Messi 3.0 merchandise, for both kids and adults, including a kid-sized version of the iconic Messi Chef's Coat and a special mini soccer ball, available at select Rock Shops.
Also Read: Peet's Coffee Brews Humor for Coffee People