Ever since rapper Kanye West's fallout with Adidas over his anti-Semitic comments, brands have been wary of collaborating with celebrities and cushioning losses. Brands collaborate with celebrities to get an extra boost of attention from their consumers and the media alike. And those who don't have recognizable faces, aren't getting the much-needed attention.
Over the years, there has been a significant shift in power dynamics marking a transition from a brand-centric approach to one where celebrities wield more control and influence. This has brought about a more strategic, authentic, and collaborative form of celebrity endorsements that align with the celebrity and brand's values.
Celebrity partnership is a growing trend across all industries that never seems to get old or outdated. Here are our top 5 celebrity and brand collaborations for 2023:
Rihanna x Louis Vuitton
Pop singer and entrepreneur Rihanna was featured in Pharrell Williams's Louis Vuitton campaign. Instagram was splashed with pictures of the Barbadian singer-songwriter showing off her pregnant belly and wearing a leather button-down with LV's signature Damier print while carrying the classic LV-monogrammed bags in bold colors of red, yellow, and green.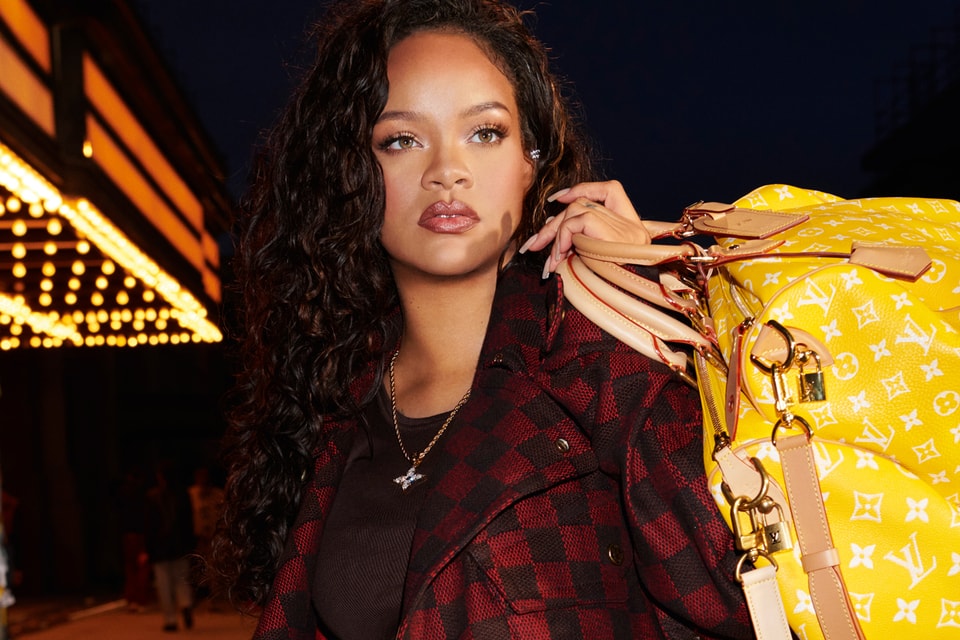 Being a global icon and fashion influencer, Rihanna brought plenty of attention to the campaign.
2. Timothee x Chanel
Timothee Chalamet, the French-American actor, emerged as the face of Chanel's new fragrance Bleu de Chanel. Brand collaboration, that too, with Chanel is a first for Chalamet who hasn't been an official ambassador of any fashion or beauty label. Chanel chose the 27-year-old for his dynamic energy as raw as it is refined.
He is known to personify the visionary and edgy spirit of the next chapter of Bleu de Chanel – a man who does not limit himself to the ordinary boundaries life sets and looks beyond what is visible.
3. Ryan Reynolds x Mint Mobile
The Deadpool actor's active involvement and creative approach have helped Mint Mobile stand out in the competitive mobile industry and contributed to increased visibility and brand recognition.
Ryan Reynolds was also featured in the brand's ad – a pre-game commercial during the Super Bowl to showcase its Mintier approach.
4. Cristiano Ronaldo x Nike
The football sensation has been in partnership with Nike for 20 years. Nike has been continuing its collaboration with Cristiano Ronaldo and launched its CR7 clothing collection. And the sports brand, thanks to the Portuguese footballer has Al Nassr Soccer Club onboard for the kit. Cristiano Ronaldo and Nike's partnership is a shared commitment to excellence.
The star striker with Nike has the chance to display his talents on the biggest stages and platforms. He has featured on the brand's countless ad campaigns, helping amplify its message.
5. Beyonce x Balmain
The singer and fashion icon teamed up with the creative director of Balmain, Olivier Rousteing, to create a jaw-dropping haute couture collection inspired by Renaissance – her latest album. Renaissance Couture by Beyonce x Balmain features 16 exclusive outfits that were revealed on the cover of French Vogue in March 2023.
This partnership is being touted as "epic" and is a testament to their creative vision and appreciation of one another. The collaboration reflects the creative genius of both artists.
The influence of celebrities in the endorsement space has led to the rise of celebrity-owned brands and entrepreneurial ventures. They are very influential in shaping the brand's identity and messaging. Celebrities are also involved in various aspects of product development, marketing, and promotion.
Also Read: Experience Abu Dhabi Ropes in Bollywood Celebrity Ranveer Singh as Brand Ambassador