Experiential Marketing, also called engagement or experience marketing, is a strategy that deepens brand-consumer connections through interactive and immersive events. It's about creating a personal experience with consumers and building a positive in the market.
The company or brand engages customers in a variety of activities that are fun and special. Customers have tangible and memorable experiences, which eventually create a stronger long-lasting bond between the brand and them.
Brands are always looking and finding ways to make experiential advertising part of their outreach to existing and potential new customers. An example that comes to mind is Snoop Dogg's The Dogg House in California – it gave participants the chance to shop merchandise exclusive to this store. There was Chris Pine and Michelle Rodriguez's Dungeons & Dragons: Honor Among Thieves. It gave fans in the Philippines tabletop D&D players. And there's also Mozart Immersive Yoga – touted to be unique among the best experiential events as it includes both the cultural aspects of the composer and the wellness elements of yoga.
With experiential marketing, public spaces are transformed into stages for memorable activations – extending brand engagement beyond the digital realm. Moreover, this is being propelled by new-age technologies like VR, AR, and MR, opening avenues for interactive storytelling and deeper consumer immersion.
Experiential Marketing is About Innovation
Brands have adopted experiential marketing because they are finding it increasingly difficult to reach consumers through traditional advertising methods. Marketers have no option but to get more creative due to the rise of ad-blocking technology and banner blindness, as well as dwindling attention spans. They have to overcome advancing technology to capture consumer interest and loyalty.
This is where experiential marketing comes in. It aims to create personal, memorable encounters that evoke positive feelings about a brand:
Pop-up Shops – an immersive retail experience. Several brands, including Nike and Target, have set up temporary physical retail spaces in shopping malls and cities around the world to highlight their latest products, allowing customers to engage with the brand. Christian Cowan partnered with Jack Dorsey's Square, a payments company, for a pop-up shop in Los Angeles. It was equipped with POS stands and contactless payment terminals. The pop-up shop aligned with Cowan's bold aesthetic and allowed for frictionless transactions.
Pop-ups appeal to consumers, creating an exciting experience and shopping experience. Moreover, it enables brands to dip a toe into new, experimental concepts without the long-term real estate commitment of permanent retail.
Events Management – brands are adopting or sponsoring sporting events and music festivals for experiential marketing activations. They organically embed themselves into experiences that target audiences. Coachella and SXSW are known to create lounges and temporary stores at music festivals with attractive structures. They offer valuable on-site sites and branding.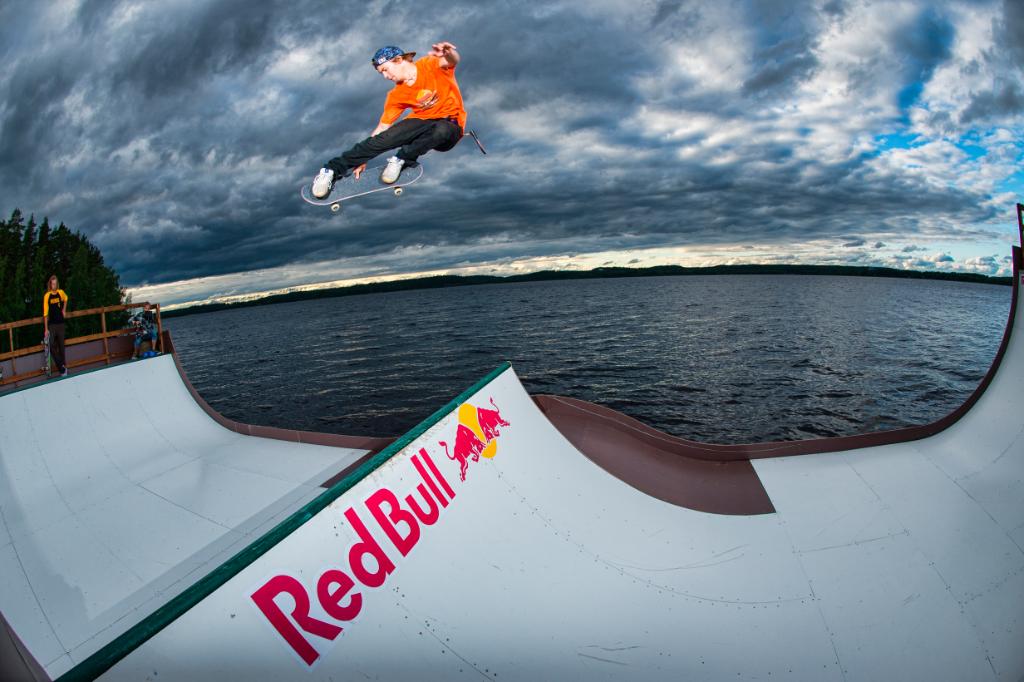 Brands are also turning to parks and sidewalks, as well as town squares as canvases for memorable, sharable activations. 3D chalk art, pop-up murals, interactive light installations, and much more are coming up in cities across the world. This generates user-created content for brands. A good example is Red Bull, it erected temporary ramps to allow pro skateboarders to soar through iconic locations.
Experiential Marketing is the next level. It integrates creativity and innovation, giving consumers a whole new experience.