Popular for its engaging AR lens and features, brands are turning to Snapchat for some spooky Halloween thrills. Over 250 million users engage with Snapchat's AR each day and brands are very keen to leverage it.
Maybelline is offering consumers multiple AR lenses to serve Halloween makeup inspiration. Users have a variety of animal-inspired looks – zebra, cheetah, and butterfly. Farmacy Beauty, another beauty brand, has turned to Snapchat AR lens to promote its Green Clean Challenge.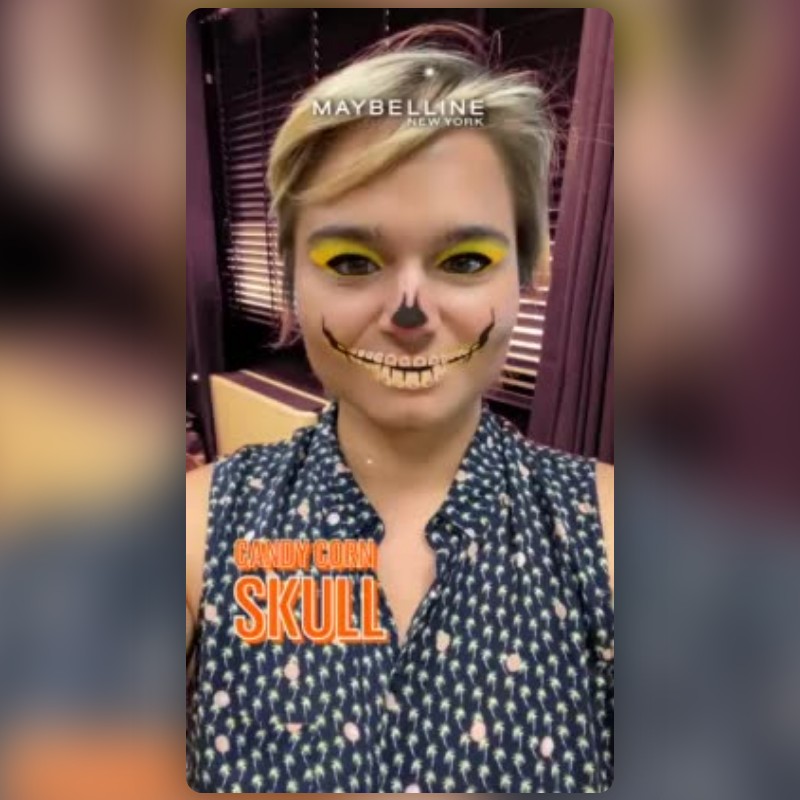 This is a yearly effort to highlight the power of Farmacy Beauty's cleansing balm – to remove Halloween glam. Not to be left behind, Nickelodeon and Paramount+ are promoting the Monster Hunt 2 movie following a successful campaign in 2022. Paramount+ has also utilized Snapchat's First Lens premium ad placement solution to promote the AR experience.
Universal Studios has also jumped onto Snapchat's AR lens bandwagon to promote Five Nights at Freddy's. The AR lens populates a randomized line-up of scary characters from the film – adapted from a video game.
Snapchat also has a series of its own Halloween AR lenses. Moreover, it will be launching four new costumes for Bitmoji – a user-personalized emoji and several virtual Halloween tees for the virtual characters.
Also Read: H&M Group Deploys Generative AI-powered Custom Clothing Creation Tool