Hunt's, the brand of preserved tomato products owned by Conagra Brands, is partnering with fashion brand Lisa Says Gah to launch a new lineup of tomato-themed merchandise. The fully Tomato Girl-approved merch line includes three shoppable pieces and a sweet sticker sheet.
The collection called "Hunt's Says Gah" also includes a baby tee, tomato earrings, and a tote bag. The baby tee features a drawing of Hunt's tomato on the chest, and the canvas tote boasts the title "Tomato Girl" with a bright red tomato in the center, while the Hunt's Says Gah earrings feature itty bitty tomatoes dangling from gold hoops.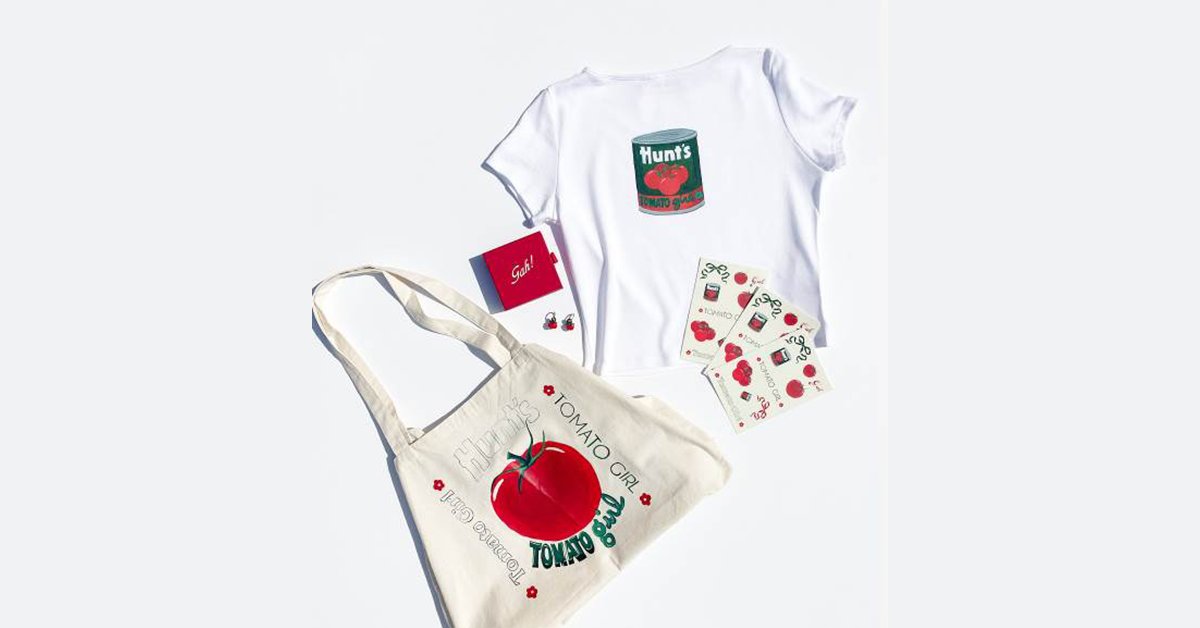 The partnership between a classic canned tomato brand Hunt's and a popular online fashion brand Lisa Says Gah is very much unusual but makes sense. "Tomato Girl Summer" emerged as one of the hottest fashion trends of the year, with videos on TikTok garnering 50 million views. The trend features the same color palette of red and green mixed with earth tones highlighting different fresh food prints. This combination of food prints and casual old-world rustic charm made Lisa Says Gah a natural partner for Hunt's.
Also Read: Superhero Style: MLS, Adidas & Marvel Collaborate for Epic Co-Branded Merchandise